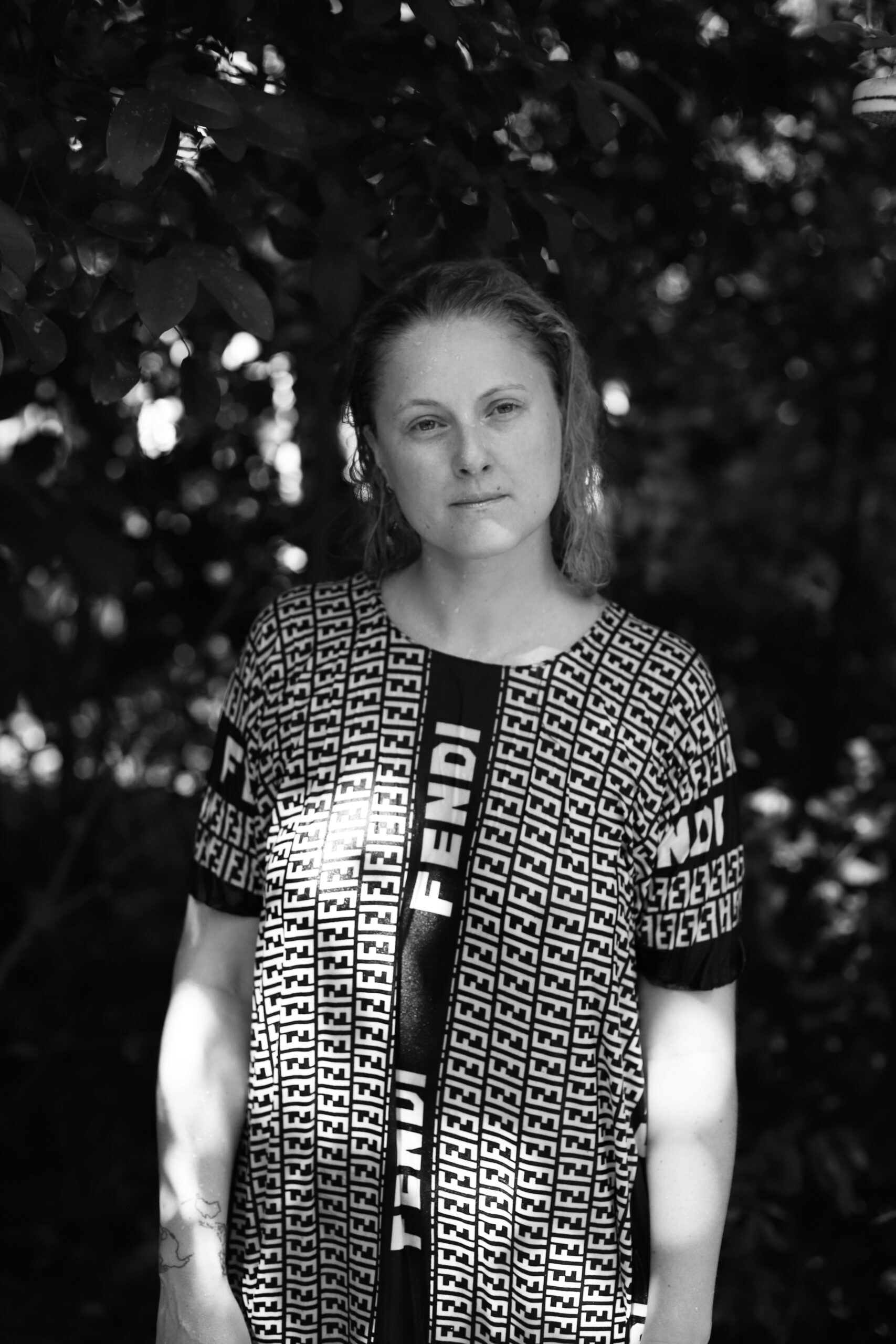 about me
"Do you have to smash their ears first so that they learn to hear with their eyes?" Nietzsche
I am Kristina, a portrait photographer based in Berlin, who represents a modern feminist approach to photographs that leave the 'male gaze' behind.
The media world generates a homogenous image of individuals that often represent traditional binary gender stereotypes. For women* this mainly means the image of the eternally submissive 'Lolita' – and it works. It's easy to get thousands of likes by serving the mainstream pool with images objectifying the female body.
As a woman* (she/her) and a photographer I want new solutions.
Instead of the alluring female "sinner-saint-complex", my main object of interest is the aggressive and powerful woman* who does not arouse male desire, but feels her own female libido and focusses mainly on her self-development. In the same consequence a vulnerable and sensual masculinity is to uncover which is not longer felt as toxic.
We owe it to the next generation to decide against the patriarchal legacy, although we get very little in return: little participation in the patriarchal capital pool, hard earned respect and barely social success. BUT: I don't want photography to be one that creates or reproduces complexes. I want one that solves them.
My approach includes playing with socially determined identities and clichés in general – analyzing them to take them apart and putting them back together in a sarcastic way is part of my drive.
Basically I'm always looking for the perfect poker face, just so I can break it.
________
Besides my perspective, there is also the question of how.
The process of shooting photos compares with creating an art-piece. For me, light is the brushstroke of photography. The right use of light results in a variety of composability for unique images.
Location scouting and a good local knowledge is an important part of my way of working. During the warm months I mainly shoot outdoors as Berlin offers numerous photo locations: it's a playground for photographers!
________
The need for social media content photography is constantly increasing due to growth of digitalization in our societies. Content creation became a genre of photography with it's own rules and conditions when it comes to conceptualizing: images have to work in specific formats, align with trends, match to seasons, address the target audience and of course represent corporate identity and its development.
I work with several Berlin companies and clients, creating dynamic material for them. Advertising strategy and branding is part of this way of working.
I am happy to sit down with you to conceptualize your visual identity.